Ameresco extends its tree planting partnership with the YDMT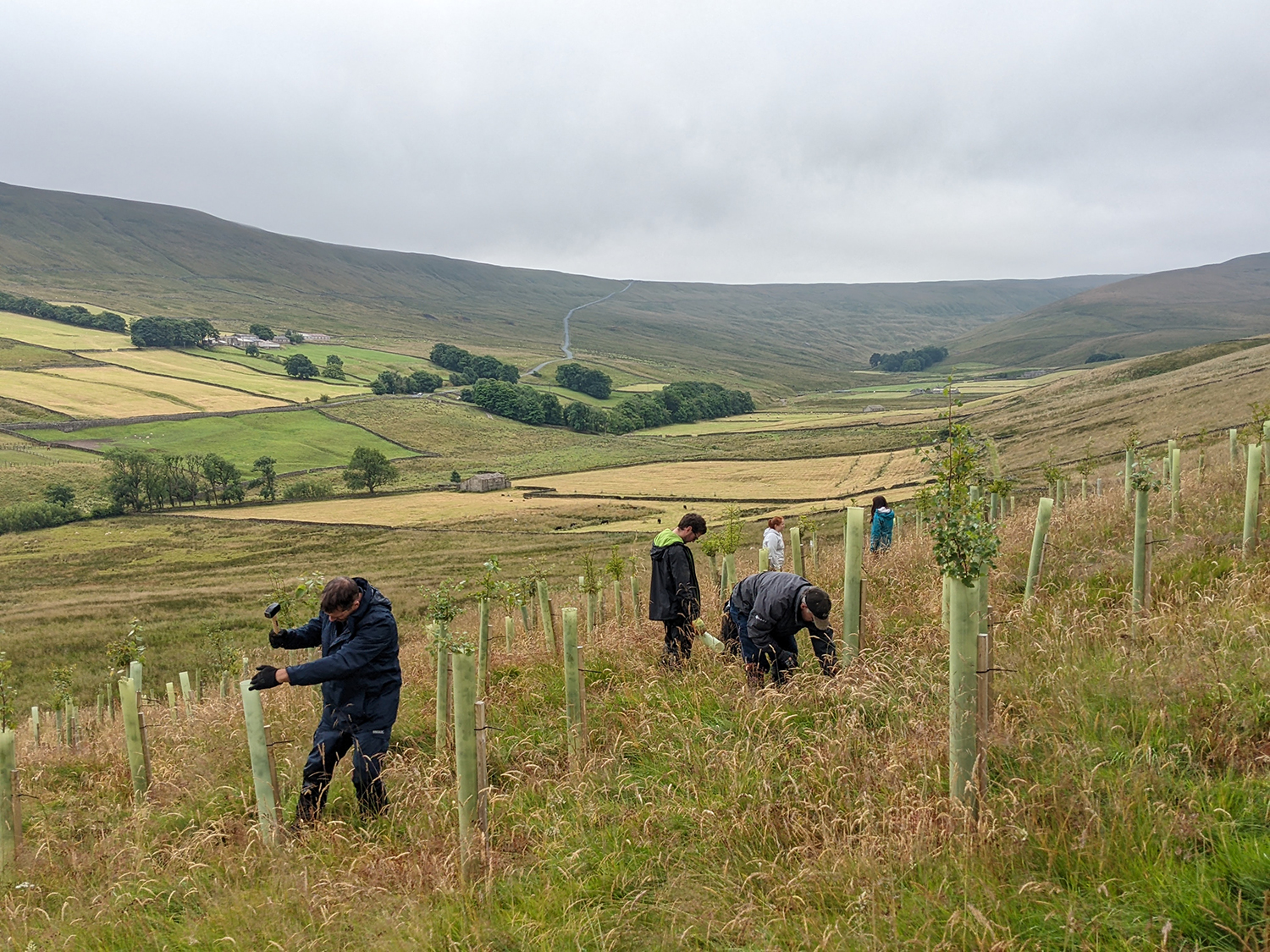 The above photograph appears by courtesy of the Yorkshire Dales Millennium Trust
Ameresco Inc., a leading cleantech integrator specializing in energy efficiency and renewable energy ha recently announced that it has extended its partnership with the Yorkshire Dales Millennium Trust (YDMT), an independent charity dedicated to supporting the people, landscape and wildlife of the Yorkshire Dales. The partnership extension will enable the planting of 1,000 trees and restore species-rich wildlife habitats in the region over the next two years.
Through this extended partnership Ameresco has pledged to plant 500 trees in the region. This is in addition to the planting of 500 trees through a combination of financial aid and employee volunteer efforts to maintain woodlands in the Yorkshire Dales area.
Over the next two years employee volunteers from Ameresco will continue to work alongside the YDMT team to maintain and plant trees across the woodlands. This effort is designed to remove 80 metric tons of carbon dioxide throughout the next 50 years, which is vital to the wildlife and biodiversity in the region. Ameresco will also contribute to the meadow restoration work of the YDMT, creating vital wildflower habitat for threatened pollinator species.
"Ameresco's donation and support will help ensure that we are supporting our woodlands in a way that not only counteracts the effects of climate change, but also helps to address the biodiversity crisis, providing habitat for wildlife and breathing space for all" said Rich Hore, YDMT Development Officer. "Additionally, they will be helping us to reverse the decline of meadows for pollinators, something which is vitally important as the UK has lost 97 percent of its meadow habitat."
"Our team is proud to continue our partnership with Yorkshire Dales Millennium Trust and help our clients reach their net-zero goals by continuing our work in planting and tending to trees in the region" said Derek Dixon, Vice President of Ameresco Leeds. "We are grateful that Yorkshire Dales Millennium Trust shares the same values for a sustainable future and we are delighted to build on our partnership going forward and expand our volunteerism commitment."
[News item based on press release supplied by the The Yorkshire Dales Millennium Trust, posted March 2023.]
---
The Yorkshire Dales is designed and maintained by Eagle Intermedia Publishing Ltd.