The Hoffman Kiln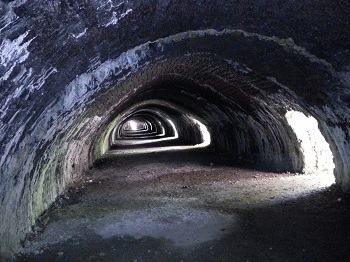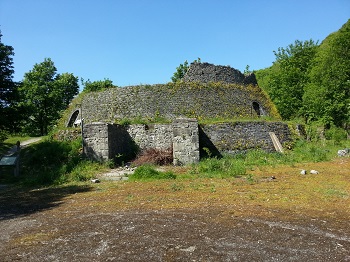 The Hoffman Kiln at the now defunct Craven Lime Works near Langcliffe is one of the best examples of its kind in the country.
Commissioned by the Craven Lime Company and built in 1837 the Hoffman Kiln was used for the industrial scale production of lime extracted from limestone taken from the adjacent quarry at Langcliffe Scar.
Using a process devised and patented by the German inventor Friedrich Hoffman (hence the name) the kiln ran on a continuous batch production process, and was situated alongside the Settle Carlisle Railway which provided a means of transporting the finished product to market.
In 1939 the kiln was closed down, and despite the chimney having collapsed the day before its scheduled demolition in 1951 the remainder of the building remains intact - one of the principal heritage related attractions at the Craven Lime Works, which is now a designated conservation area.
---
The Yorkshire Dales - Home Page
The Yorkshire Dales website is designed, maintained and promoted by Eagle Intermedia Publishing Ltd.