The Swaledale Wildflower Meadows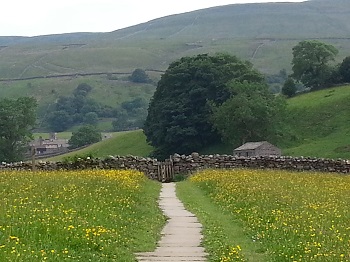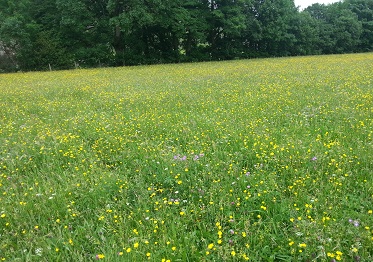 The valley of Swaledale is famous for its hay meadows, which provide fertile grounds for wild flowers and grasses to thrive.
The meadows around Muker are particularly pretty, especially in June when the plants are flowering and the valley floor is carpeted in a sea of colour. Flowers which can be seen here include buttercup and daisies, along with less familiar varieties of crane's-bill, thistle and grasses etc. With such biodiversity in evidence the area has been designated a "Site of Special Scientific Interest" (SSSI) and in 2013 four of the meadows here were designated as "Coronation Meadows" by H.R.H. the Prince of Wales.
For more information please visit the section about the Swaledale wildflower meadows on the Yorkshire Dales Millennium Trust website.
[N.B. Please mention the Eagle Intermedia Yorkshire Dales website when making your enquiries.]
---
The Yorkshire Dales - Home Page
The Yorkshire Dales website is designed, maintained and promoted by Eagle Intermedia Publishing Ltd.