Yorkshire Dales website celebrates 20th anniversary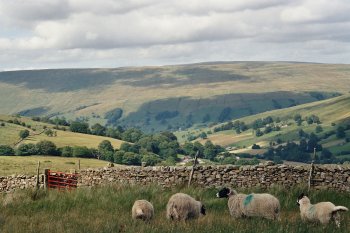 This year (2017) sees the Eagle Intermedia Yorkshire Dales website celebrate its 20th anniversary.
Launched back in 1997, the Yorkshire Dales website was originally set up by Eagle Intermedia Publishing Ltd. to supplement its previously established and very popular Bronte Country website. [N.B. For information about the 20th anniversary of the Bronte Country website please see the separate news item at http://www.bronte-country.com/20th-anniversary.html]
Since then, a range of additional Yorkshire information sites have been added to the Eagle Intermedia portfolio (including sites covering e.g. the North York Moors and the Yorkshire Coast. etc.
Collectively the Eagle Intermedia Yorkshire information sites attract a multitude of visitors from all over the world, and have no doubt made a significant contribution in boosting Yorkshire's thriving tourism economy.
This view is backed up by the Yorkshire Dales website's existing advertising clients, which include hotels, guest houses and self-catering holiday cottages in the area.
Says Chris Taplin of the Stone House Hotel in Wensleydale: "Our main marketing initiative has been to drive traffic to our hotel website. Teaming up with Eagle Intermedia has been hugely successful in helping to achieve this goal. We are delighted with the results and I am now working with Eagle Intermedia to see if we can increase the numbers even further!"
For more information about this news item and the Yorkshire Dales website, please contact Eagle Intermedia.
[News item posted June 2017.]
---
The Yorkshire Dales is designed and maintained by Eagle Intermedia Publishing Ltd.