Ben Rhydding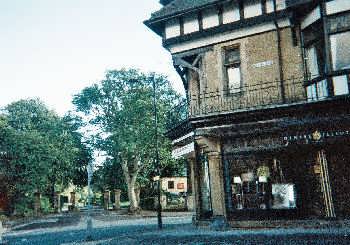 Ben Rhydding is situated on the edge of Ilkley Moor and was developed by the Victorians as a hydrotherapeutic centre to complement the facilities of Ilkley - the adjacent spa town with which the village has effectively merged.
Formerly called "Wheatley", the village was renamed "Ben Rhydding" after the hydrotherapeutic centre and the railway centre which was built to serve it in the 1840s. It is possible that new Scottish mountain sounding name was taken from an area of Ilkley Moor above the village, and chosen as a marketing ploy (things associated with Scotland and the Scottish highlands being particularly "fashionable" with romantically inclined Victorians at the time).
---
The Yorkshire Dales - Home Page
The Yorkshire Dales website is designed, maintained and promoted by Eagle Intermedia Publishing Ltd.