Bolton Castle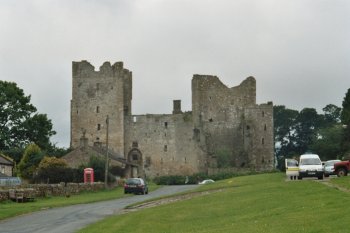 Bolton Castle is a large historic quadrangular castle which overlooks Lower Wensleydale in the Yorkshire Dales.
Mary Queen of Scots was interned here in 1568, before being moved to Tutbury in Staffordshire and then to London and her eventual execution in 1587.
Although technically a prisoner under the supervision of the English crown, Mary was allowed considerable freedom under her internment, and was allowed to go walking and hunting in the immediate vicinity of the castle.
Today the castle is a popular tourist attraction, with falconry displays and a herb garden, vineyard and maze being open to the public.
Just outside the castle walls is the small village of Castle Bolton.
---
The Yorkshire Dales - Home Page
The Yorkshire Dales website is designed, maintained and promoted by Eagle Intermedia Publishing Ltd.