Bolton Priory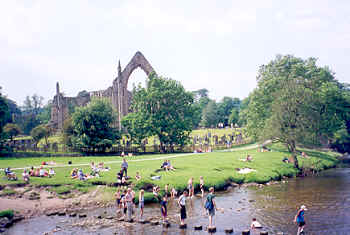 Bolton Priory is a ruined Augustinian monastery on the banks of the River Wharfe, and adjacent to Bolton Abbey (which is actually the name of the village, and not the priory ruin itself!)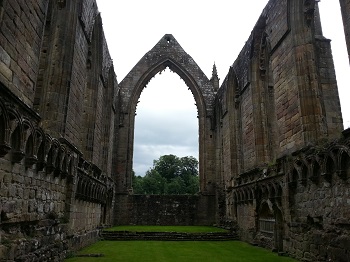 Following Henry VIII's "Dissolution of the Monasteries" much of Bolton Priory inevitably fell in to disrepair, though the priory church has remained in use in to modern times.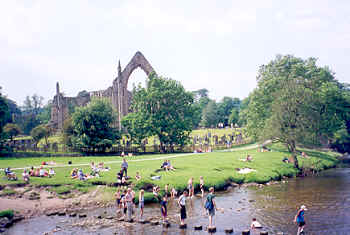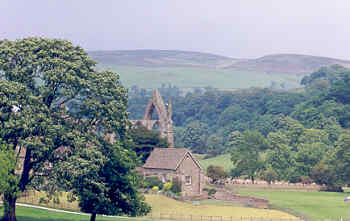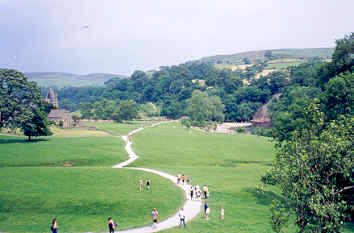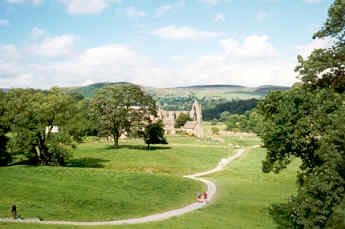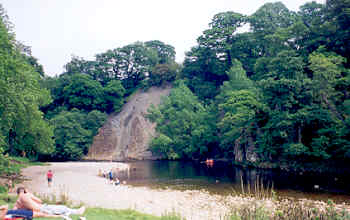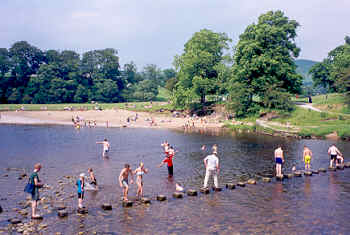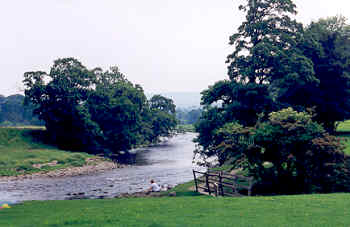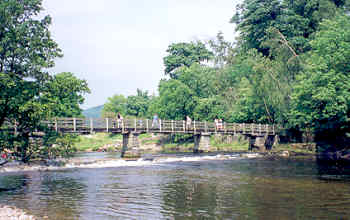 Set in a picturesque location Bolton Priory is a well known and much loved beauty spot which is particularly popular with visitors from nearby Bradford and Leeds at weekends and bank holidays. There is even a sandy beach here (formed naturally on an oxbow bend by the meandering river) and stepping stones and a bridge where the river can be crossed.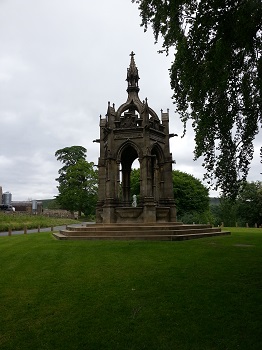 Also of interest is the Cavendish Memorial (pictured above), an ornate fountain which was built as a memorial to Lord Frederick Cavendish, Britain's chief secretary for Ireland who was murdered by Irish nationalist extremists in Phoenix Park on his first visit to Dublin following his appointment by the Prime Minister Lord Gladstone in May 1882. [N.B. The Bolton Abbey estate has strong associations with the Cavendish family, the Dukes of Devonshire having owned much of the land in the area for several centuries.]
---
The Yorkshire Dales - Home Page
The Yorkshire Dales website is designed, maintained and promoted by Eagle Intermedia Publishing Ltd.