Bolton Abbey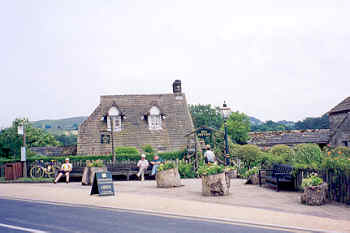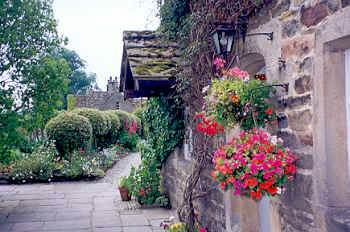 Bolton Abbey is a quaint dales village adjacent to Bolton Priory, a ruined Augustinian monastery on the banks of the River Wharfe, in Lower Wharfedale just to the north of Addingham and the spa town of Ilkley in the Yorkshire Dales. [N.B. Strictly speaking the name "Bolton Abbey should be used to refer to the village only, though it is often used (technically incorrectly) to refer synonymously to the priory ruins as well.]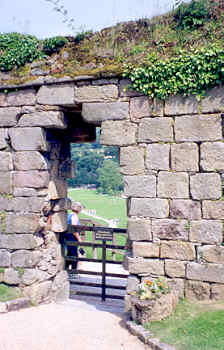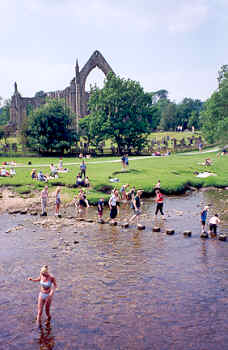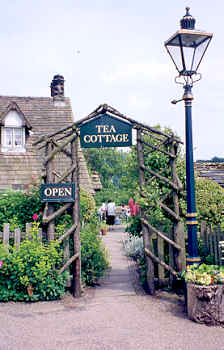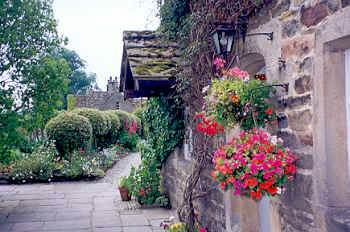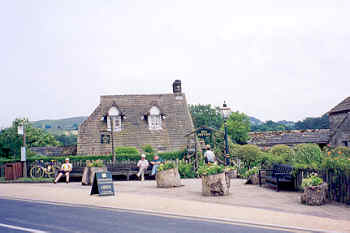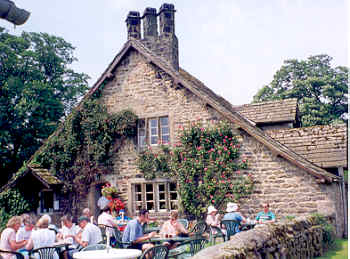 This renowned beauty spot forms part of the Duke of Devonshire's country estate, which also includes the riverside walk through the woods to the Strid, a notorious stretch of water where the River Wharfe is forced into a deep thundering channel.
Another walk leads through the so called "Valley of Desolation" (actually a pleasant wooded ravine) to the waterfalls of Posforth Gill and on up to the rocky crest of Simon's Seat, towering over the quaintly named village of Appletreewick in Skyredale below to the north.
Much of this area is bracken moorland much famed for grouse shooting and hunting on the Duke of Devonshire's country estate. Also worth a visit is Barden Bridge and Barden Tower, an ancient ruined hunting lodge a few miles upstream of Bolton Abbey and the Strid.
Also close by is the Bolton Abbey terminus of the Embsay and Bolton Abbey Steam Railway - from where it is possible to take a ride on a steam train to the village of Embsay, near to the market town of Skipton.
In September 1833 the Brontes visited Bolton Abbey on an excursion from their home at Haworth in West Yorkshire's Bronte Country. This excursion is described by Ellen Nussey (a close friend of Charlotte Bronte), and her account of the visit is included (along with a reproduction of a drawing by Charlotte Bronte of Bolton Abbey) in a book about the dales entitled The Yorkshire Dales: A View from the Millennium
.
Bolton Abbey was also visited by Steve Coogan and Rob Brydon in an episode of their 2010 BBC TV bittersweet comedy drama series "The Trip".
---
The Yorkshire Dales - Home Page
The Yorkshire Dales website is designed, maintained and promoted by Eagle Intermedia Publishing Ltd.