Skipton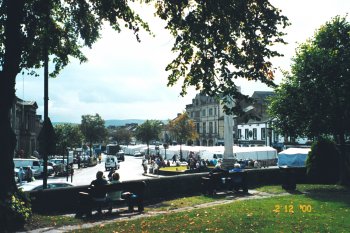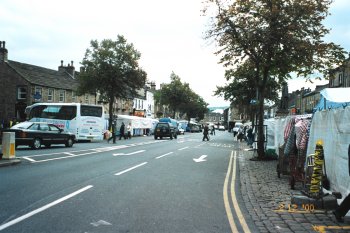 Skipton is a pleasant market town in Airedale, its position overlooking the Aire Gap at the south western boundary of the Yorkshire Dales National Park earning the town its well known title as the "Gateway to the Dales".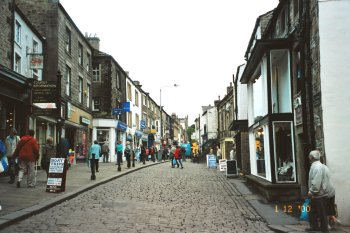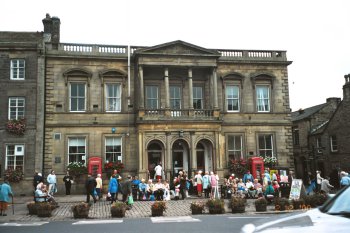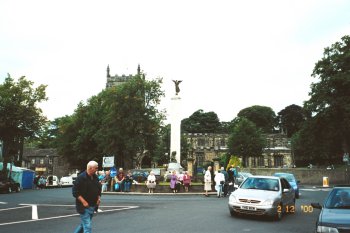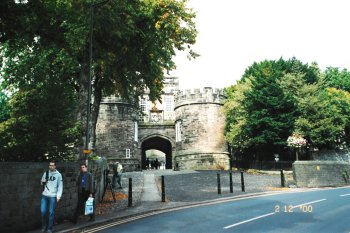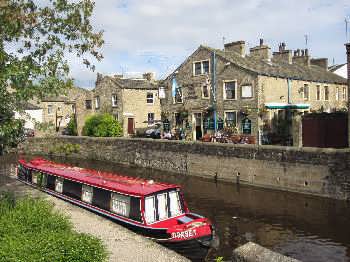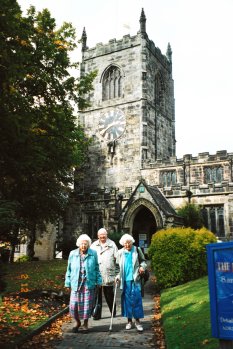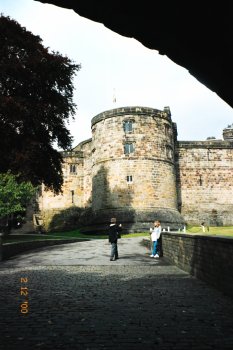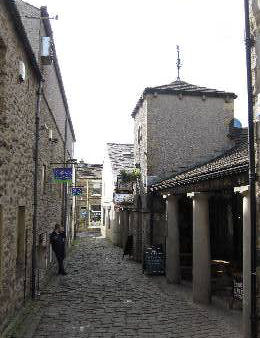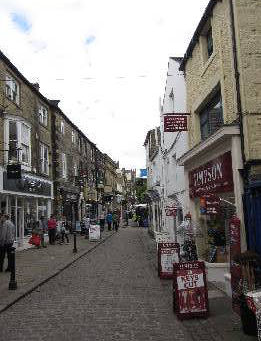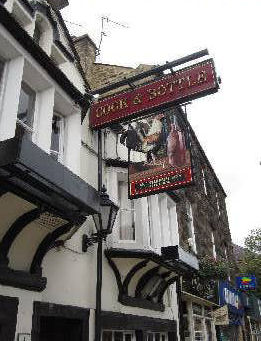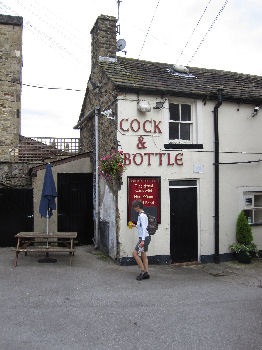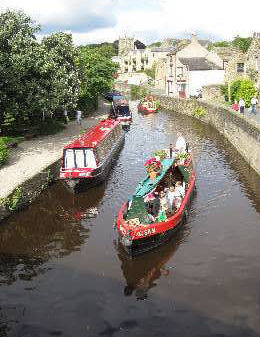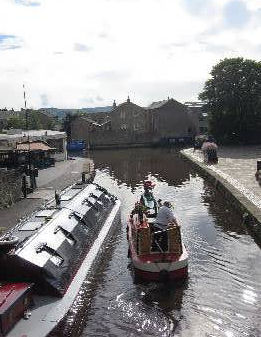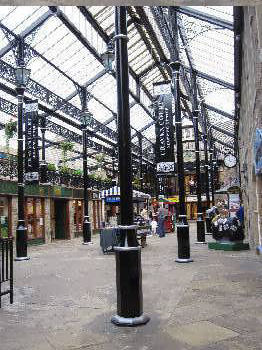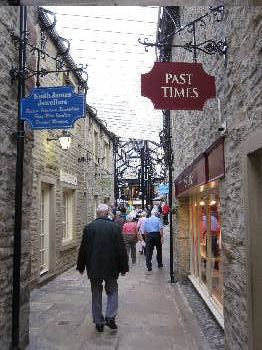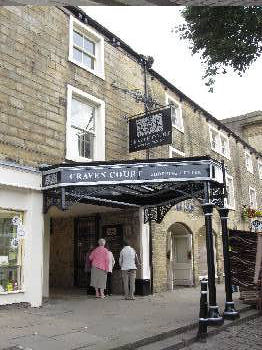 Situated just off the main A65 route which skirts the Yorkshire Dales and leads on to the Lake District, Skipton makes an ideal base for visiting some of the best loved attractions in the Yorkshire Dales, Bronte Country and other parts of northern England.
Nearby is the famous dales village of Malham (with its spectacular limestone scenery), Broughton Hall, Gargrave (on the Leeds - Liverpool canal), Rylstone and Cracoe, Grassington, Burnsall and the celebrated riverside beauty spot of Bolton Abbey (near the vllage of Addingham and the spa town of Ilkley) in Lower Wharfedale. [N.B. Just outside Skipton there is the village of Embsay, from where it is possible to take a steam train journey on the Embsay and Bolton Abbey Steam Railway to just short of Bolton Abbey.]
Attractions back in the town itself include Skipton Castle (behind which lie Skipton Woods) and the Leeds - Liverpool canal, as well as numerous shops, cafes and the Craven Court indoor shopping precinct.
The town's name derives from "schap" - an old nordic word for "sheep" (literally sheep town); there's a "Sheep Street" (on which there's an old pub called the "Woolly Sheep") and every year the residents celebrate Skipton's associations with this delightful animal by hosting a special Sheep Day(!)
Other Skipton related websites:
For more information about Skipton, places near Skipton and Skipton or local area based businesses and other organisations, please also visit the following externally maintained Skipton related websites (listed in approximate alphabetical order):
[N.B. Please mention the Eagle Intermedia Yorkshire Dales website when making your enquiries.]
IMPORTANT NOTE: The above information and links have been supplied by independent third parties whose content, products and/or services are not necessarily recommended or endorsed by Eagle Intermedia.
---
The Yorkshire Dales - Home Page
The Yorkshire Dales website is designed, maintained and promoted by Eagle Intermedia Publishing Ltd.