Burnsall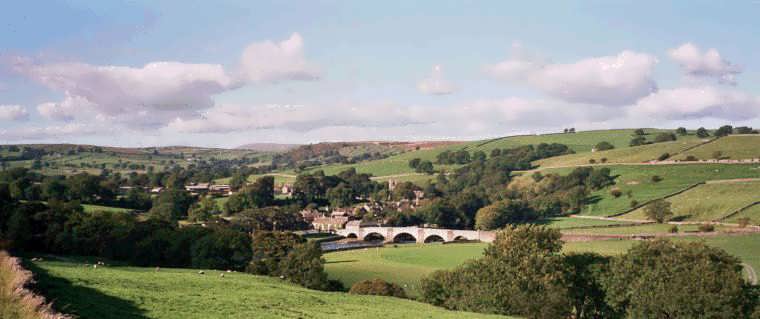 Burnsall is a picturesque riverside village in Lower Wharfedale downstream of Grassington in the Yorkshire Dales. Situated by an ancient packhorse bridge crossing a bend in the meandering River Wharfe, the village makes an excellent base for exploring the attractions of Lower Wharfedale.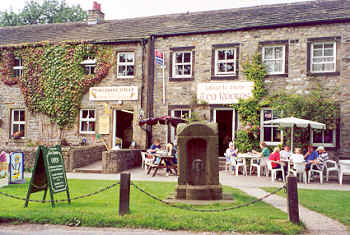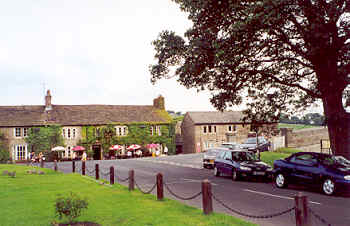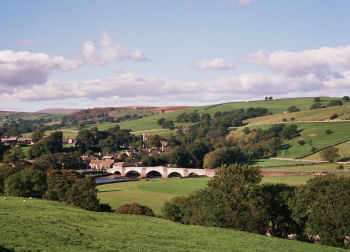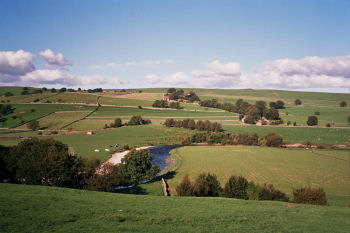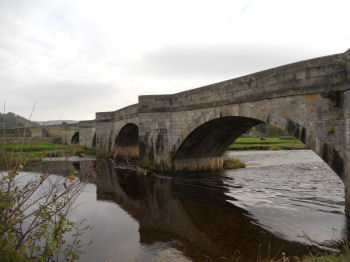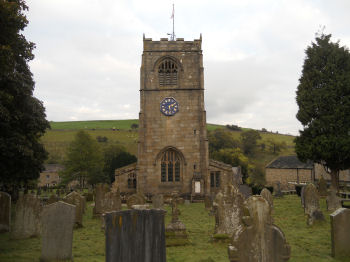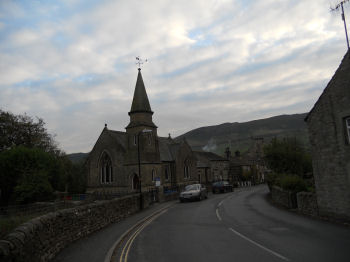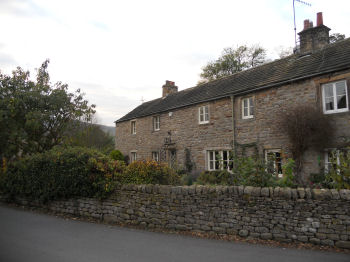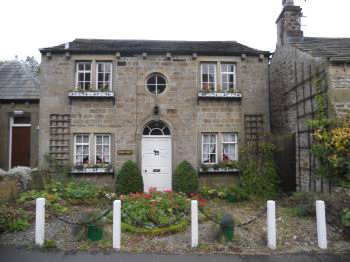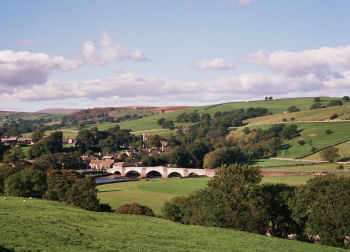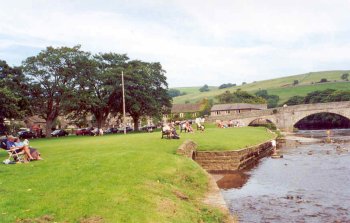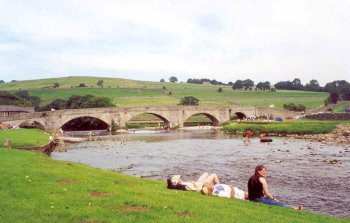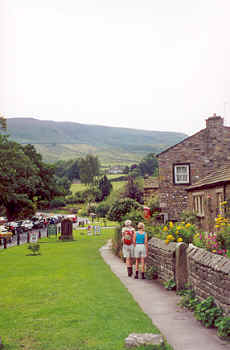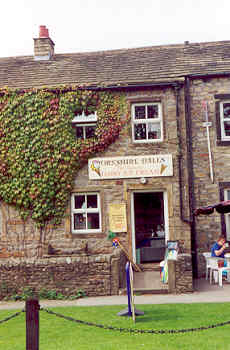 The village is overlooked by the imposing flanks of Burnsall Fell immediately to the south west, the gritstone crags of Air Scar near the summit being ascended in the course of the route of a popular fell race which is usually held in August. First officially run in 1870 - or perhaps according to some sources even earlier - the Burnsall Fell Race (which is usually held as part of the celebrations for the Feast of St. Wilfred) is believed to be one of the oldest fell running races in the country.
To the north and east the geology is predominantly of limestone with the distinctive reef knoll of Kail Hill* partly obscuring the entrance to Dibblesdale. [* N.B. This particular Kail Hill is not to be confused with the other Kail Hill - a similarly formed reef knoll which is one of the nearby Cracoe Reef Knolls.]
Nearby attractions include Loup Scar, the quaintly named village of Appletreewick and the sinister limestone gorge of Troller's Gill in Trollerdale (said to be haunted by Scandinavian trolls and a huge spectral hound with eyes as big as saucers known as the Barghest).
Downstream of Burnsall are the ruined historic monuments of Barden Tower and Bolton Abbey, along with the treacherous stretch river channel known as The Strid.
---
The Yorkshire Dales - Home Page
The Yorkshire Dales website is designed, maintained and promoted by Eagle Intermedia Publishing Ltd.