The Cracoe Reef Knolls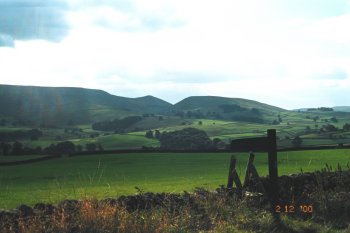 Between the Yorkshire Dales villages of Cracoe and Burnsall are a series of relatively low level limestone hills which are known as the "Cracoe Reef Knolls" - geological remnants of an ancient coral reef which formed in a shallow prehistoric sea many millions of years ago.
Located at the southern edge of the Craven Fault, near the village of Thorpe and not far from Linton in the so-called "Barden Triangle" area of the Yorkshire Dales these strangely shaped conical hills are of great interest to geologists and fossil hunters alike.
The Cracoe Reef Knolls include Kail, Elbolton, Stebden, Skelterton and Butter Haw Hill.
---
The Yorkshire Dales - Home Page
The Yorkshire Dales website is designed, maintained and promoted by Eagle Intermedia Publishing Ltd.