Lower Wharfedale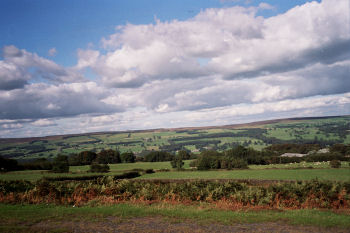 Lower Wharfedale is that part of Wharfedale which lies below Grassington and Threshfield, but above Harewood - downstream of which the valley broadens out in to the Vale of York.
Villages and towns in Lower Wharfedale include Burnsall, Bolton Abbey, Addingham, Ilkley, Burley in Wharfedale, Otley and Harewood.
Tributary valleys of Lower Wharfedale include Dibblesdale, Skyredale, the Valley of Desolation, Kex Gill and the Washburn Valley.
Other Lower Wharfedale related websites:
The following (externally maintained) websites may also be of interest:
[N.B. Please mention the Eagle Intermedia Yorkshire Dales website when making your enquiries.]
IMPORTANT: The above links may refer to external websites whose content, products and/or services are not necessarily recommended or endorsed by Eagle Intermedia.
---
The Yorkshire Dales - Home Page
The Yorkshire Dales website is designed, maintained and promoted by Eagle Intermedia Publishing Ltd.