Airedale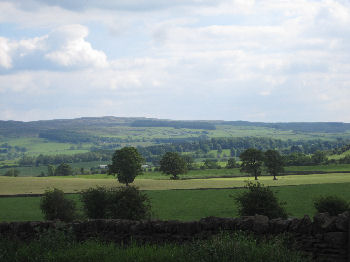 Near Aire Head Springs to the south of Malham Malham Beck meets the infant River Aire, downstream of which Malhamdale becomes known as "Airedale" and then the Aire Valley as it passes out of the dales and in to the Bronte Country of West Yorkshire.
The river flows into a broad flood plain in the Aire Gap to the south of the market town of Skipton and then through Keighley, Bingley, Saltaire and Shipley (in Bradford - in the heart of West Yorkshire's Bronte Country), and then on to Leeds on its route to the Humber estuary and the North Sea.
The Leeds - Liverpool canal runs along Airedale between Gargrave and Skipton, then along the Aire Valley en route to Leeds.
Airedale gives its name to the "Airedale Terrier" - a large breed of terrier which was originally bred in the area and is now well known all over the world.
---
The Yorkshire Dales - Home Page
The Yorkshire Dales website is designed, maintained and promoted by Eagle Intermedia Publishing Ltd.