Skipton Castle Woods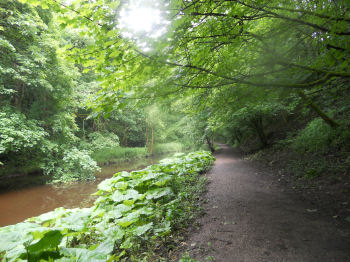 Skipton Castle Woods lie immediately adjacent to Skipton Castle on the outskirts of Skipton.
The Eller Back flows through the woods, and there are a series of dams and a mill race which was built to feed a mill in Skipton.
Other Skipton Castle Woods related websites:
For more information about Skipton Castle Woods please also visit the following external websites:
[N.B. Please mention the Eagle Intermedia Yorkshire Dales website when making your enquiries.]
IMPORTANT NOTE: The above information and links have been supplied by independent third parties whose content, products and/or services are not necessarily recommended or endorsed by Eagle Intermedia.
---
The Yorkshire Dales - Home Page
The Yorkshire Dales website is designed, maintained and promoted by Eagle Intermedia Publishing Ltd.