Clapham Falls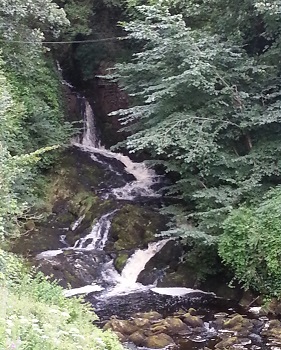 Clapham Falls are a series of artificial waterfalls just outside the village of Clapham in the Yorkshire Dales.
The falls were originally constructed by the Farrar family (the owners of the Ingleborough Hall estate) as the outflow for Clapham Lake. For many years the falls were shrouded in trees, but these have now been cut back and the falls can now be viewed from the top end of Clapham village.
---
The Yorkshire Dales - Home Page
The Yorkshire Dales website is designed, maintained and promoted by Eagle Intermedia Publishing Ltd.