Clapham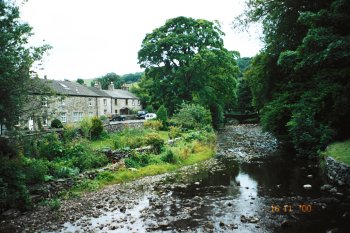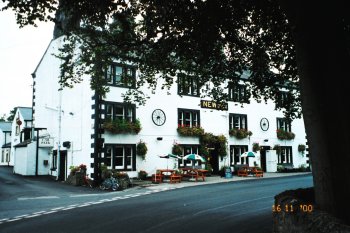 Just off the main A65 route to the Lake District, Clapham is a small village in a pleasantly wooded valley which is called Clapdale.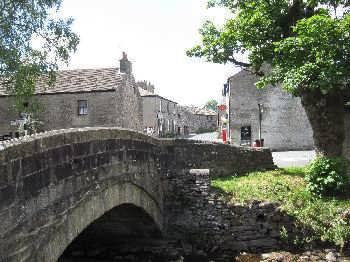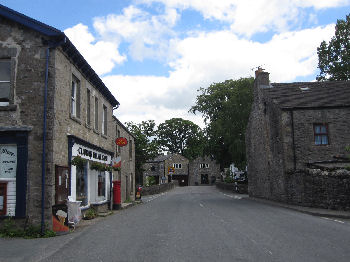 Well known as the starting point of a classic ascent of Ingleborough (one of Yorkshire's famous "Three Peaks" - Ingleborough, Whernside and Pen-y-Ghent), the path from Clapham leads past Clapham Falls and Clapham Lake through the woods (part of the nineteenth century botanist Sir Reginald Farrar's country estate of "Ingleborough Hall") to the impressive entrance of Ingleborough Cave, which is open to the public as a show cave and is a popular destination of tourists and day-trippers in its own right.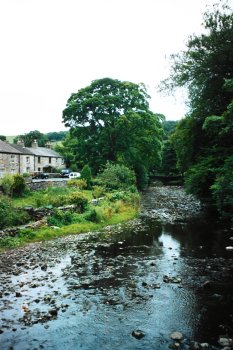 Beyond Ingleborough Cave the path leads up through a wooded limestone gorge called Trow Gill, out of the valley of Clapdale and up on to the moors above. It is here that the streams and becks flowing down the millstone grit flanks of Ingleborough and Simon Fell meet the limestone plateau and tumble down waterfalls into deep potholes and chasms to the mysterious subterranean world which lies below. Most famous of these potholes is Gaping Gill, where Fell Beck crashes down in what is believed to be England's highest unbroken waterfall into a cathedral sized cavern deep beneath the moorland. Popular with cavers and potholers from all over the country and abroad, the Gaping Gill system connects with Ingleborough Cave lower down in the valley, the stream itself emerging at Beck Head Cave near to the main entrance of Ingleborough Cave.
[N.B. For more information on the area's caves and potholes, please see caving and potholing in the Yorkshire Dales]
Above Gaping Gill towers the imposing mass of Ingleborough, at 2373 ft perhaps Yorkshire's most famous "flat-topped" mountain and one of the area's most popular walking destinations (even though it cannot be seen from the village of Clapham itself).
Nearby attractions include the village of Ingleton (famous for its caves and waterfalls) and Austwick, noted by geologists for its erratic boulders and spectacular limestone scenery.
The area is also said to be home to the Clapham boggart.
---
The Yorkshire Dales - Home Page
The Yorkshire Dales website is designed, maintained and promoted by Eagle Intermedia Publishing Ltd.