Mossdale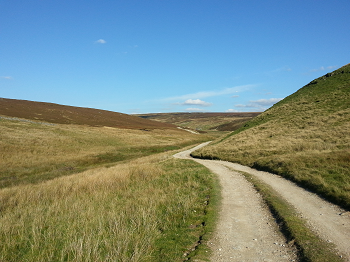 Mossdale is a remote valley high up on Grassington Moor in the Yorkshire Dales.
Mossdale is somewhat unusual in that it is effectively a "blind valley" which doesn't directly lead in to another dale, with the waters of Mossdale Beck instead disappearing underground in to Mossdale Caverns at the base of Mossdale Scar. Beyond this the end of the dale widens out in to the wild expanse of Grassington Moor.
---
The Yorkshire Dales - Home Page
The Yorkshire Dales website is designed, maintained and promoted by Eagle Intermedia Publishing Ltd.