Mossdale Caverns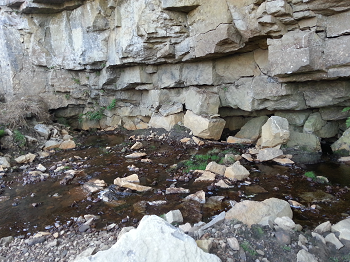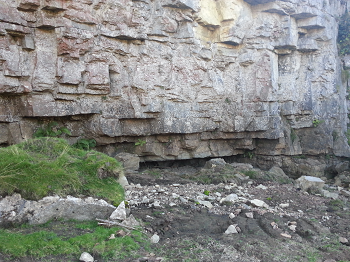 The entrance to Mossdale Caverns is a dark slit which lies at the foot of Mossdale Scar near the end of Mossdale high up on Grassington Moor near Grassington (but most usually reached on foot from Conistone via Conistone Dib).
The caverns engulf Mossdale Beck (which eventually emerge at a rising called "Black Keld" several miles away near Kettlewell in Upper Wharfedale) and are particularly prone to flooding.
Classed as "super severe", Mossdale Caverns was the scene of tragedy in what is to date Britain's most deadly caving incident when six students lost their lives there in 1967.
Needless to say the caverns are extremely dangerous, and remain today effectively off limits for even experienced cavers and potholers.
[N.B. For more information on the area's caves and potholes, please see caving and potholing in the Yorkshire Dales.]
---
The Yorkshire Dales - Home Page
The Yorkshire Dales website is designed, maintained and promoted by Eagle Intermedia Publishing Ltd.