Upper Wharfedale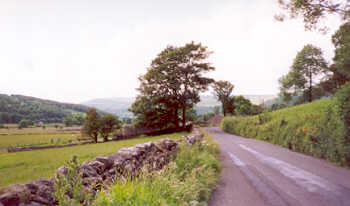 Upper Wharfedale is that part of the valley of Wharfedale which lies above Grassington and Threshfield, but below Buckden (north of which the valley of the infant River Wharfe is known as Langstrothdale).
Other villages in Upper Wharfedale include Starbotton, Kettlewell, Conistone and Kilnsey.
Tributary valleys of Upper Wharfedale include Langstrothdale, Littondale, Cray Gill and Conistone Dib.
Other Upper Wharfedale related websites:
The following (externally maintained) websites may also be of interest:
Eagle Intermedia Yorkshire Dales
website when making your enquiries.]
IMPORTANT: The above links may refer to external websites whose content, products and/or services are not necessarily recommended or endorsed by Eagle Intermedia.
---
The Yorkshire Dales - Home Page
The Yorkshire Dales website is designed, maintained and promoted by Eagle Intermedia Publishing Ltd.