Buckden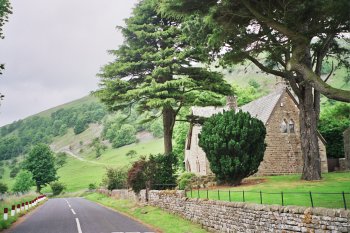 Buckden is a small village situated at the foot of Buckden Pike at the head of Upper Wharfedale in the Yorkshire Dales.
Formerly associated with hunting and the wild expanse of Langstrothdale Chase, Buckden was a "staging post" in days gone by for travellers venturing north up Langstrothdale or over Kidstones Pass into Bishopdale and Wensleydale to the north.
More information about Buckden and the surrounding area:
More information about nearby places to visit and views of Buckden and the surrounding area can be found on the following (externally maintained) web sites and web pages:
[N.B. Please mention the Eagle Intermedia Yorkshire Dales website when making your enquiries.]
IMPORTANT: Please note that links may refer to web pages which are maintained elsewhere (i.e. not on the Yorkshire Dales site). The information on establishments and other products listed on these external sites (as well as those included on this Yorkshire Dales site) are supplied by external third parties whose products and services are independent of, and not necessarily endorsed by Eagle Intermedia Publishing Ltd. Please read the copyright notice and disclaimer for further details.
---
The Yorkshire Dales - Home Page
The Yorkshire Dales website is designed, maintained and promoted by Eagle Intermedia Publishing Ltd.