Richmond Castle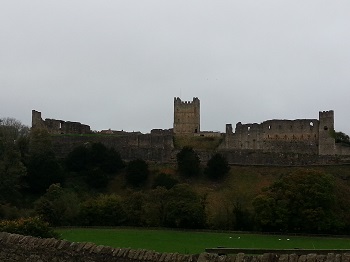 Built by the Normans as part of their campaign of "harrying" the north, the magnificent Richmond Castle dominates the hilltop market town of Richmond in North Yorkshire.
Perched on a rocky outcrop overlooking the River Swale, the castle has a long history (including a period as a prison for conscientious objectors during the First World War).
---
The Yorkshire Dales - Home Page
The Yorkshire Dales website is designed, maintained and promoted by Eagle Intermedia Publishing Ltd.