Richmond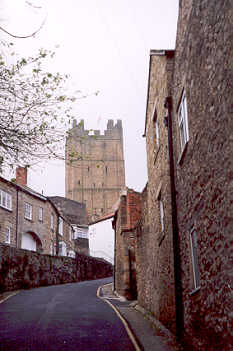 Richmond is the only town of any size in Swaledale, lying at the eastern end of the dale (beyond which the River Swale flows in to the Vale of Mowbray).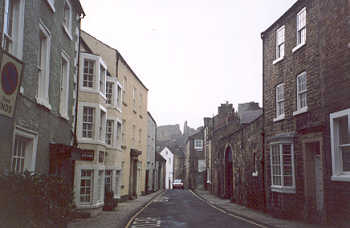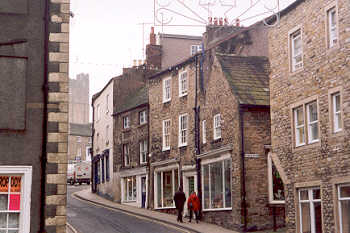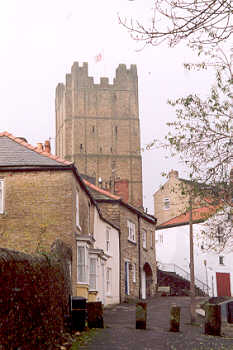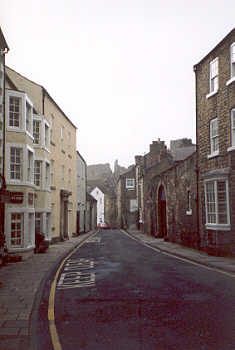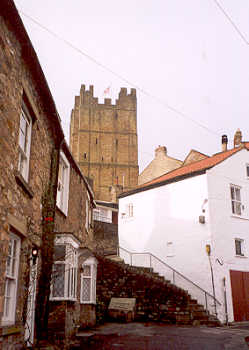 Perched on a steep hill above the River Swale and Richmond Falls, the most prominent feature of the town is the Norman keep of its famous castle (pictured above). Besides this and other local attractions Richmond makes a good base for touring the northern dales, including the upper reaches of Swaledale to the west, Wensleydale to the south, and Teesdale to the north.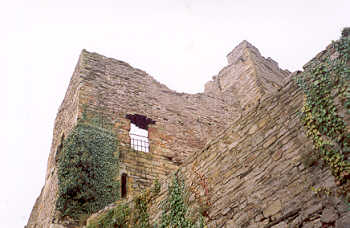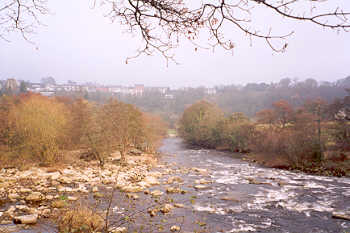 Attractions in the town itself include the abovementioned castle, a splendid Georgian theatre (which is believed to be the most complete 18th century theatre in the country) and the Green Howards museum.
---
The Yorkshire Dales - Home Page
The Yorkshire Dales website is designed, maintained and promoted by Eagle Intermedia Publishing Ltd.