Ripon Cathedral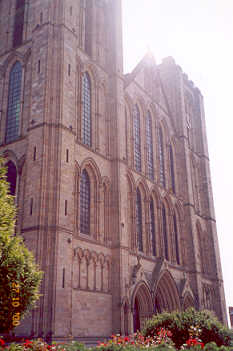 More views of Ripon Cathedral
Please click here for more information about Ripon.
Other Ripon Cathedral related web sites
For more information about Ripon Cathedral, please visit the following (externally maintained) websites and web pages:
IMPORTANT: Links may refer to external websites whose content, products and/or services are not necessarily recommended or endorsed by Eagle Intermedia. Please read the copyright and disclaimer statement for more information.
---
The Yorkshire Dales - Home Page
The Yorkshire Dales website is designed, maintained and promoted by Eagle Intermedia Publishing Ltd.