Schoolboy Tower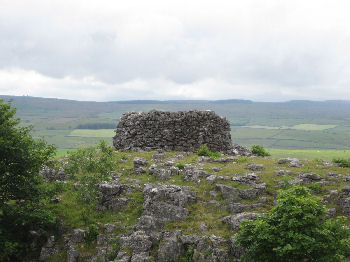 Schoolboy Tower is a prominent cairn at the southern end of Giggleswick Scar, tradition being that matriculating students of Giggleswick School each place a rock on the tower to mark the end of their schooldays.
Just below the tower is Schoolboy Cave, one of several caves which can be found on Giggleswick Scar.
Return to the Yorkshire Dales Home Page
---
The Yorkshire Dales - Home Page
The Yorkshire Dales website is designed, maintained and promoted by Eagle Intermedia Publishing Ltd.