The Sorrelsykes Follies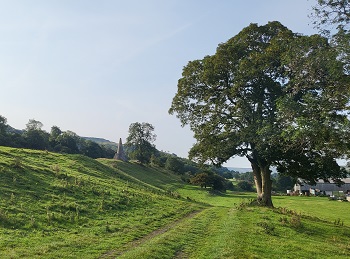 The Sorrelsykes Follies are three ornamental constructions built on an embankment overlooking Sosselsykes Farm at Swinnithwaite near Aysgarth in Wensleydale.
One of these follies is a conical tower which is often referred to as the "Rocket Ship" or the "Aysgarth Rocket" (pictured above) owing to its similarity to a space ship, although it is actually believed to have been built in the 19th century.
Little is known about the history of the follies, or indeed why they were built, is known however..
---
The Yorkshire Dales - Home Page
The Yorkshire Dales website is designed, maintained and promoted by Eagle Intermedia Publishing Ltd.