Victoria Cave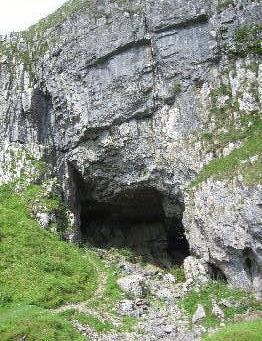 Victoria Cave is a limestone cave above Settle in the Yorkshire Dales.
The cave yielded considerable prehistoric finds when it was excavated by archaeologists in the Victorian era. However, owing to the hazard of potential rockfalls the cave is now considered dangerous to enter, and signs near the front of the entrance warn visitors against going any further.
Who knows - there may even be evil bloodsucking gnomes lurking inside!
---
The Yorkshire Dales - Home Page
The Yorkshire Dales website is designed, maintained and promoted by Eagle Intermedia Publishing Ltd.