Cotter Force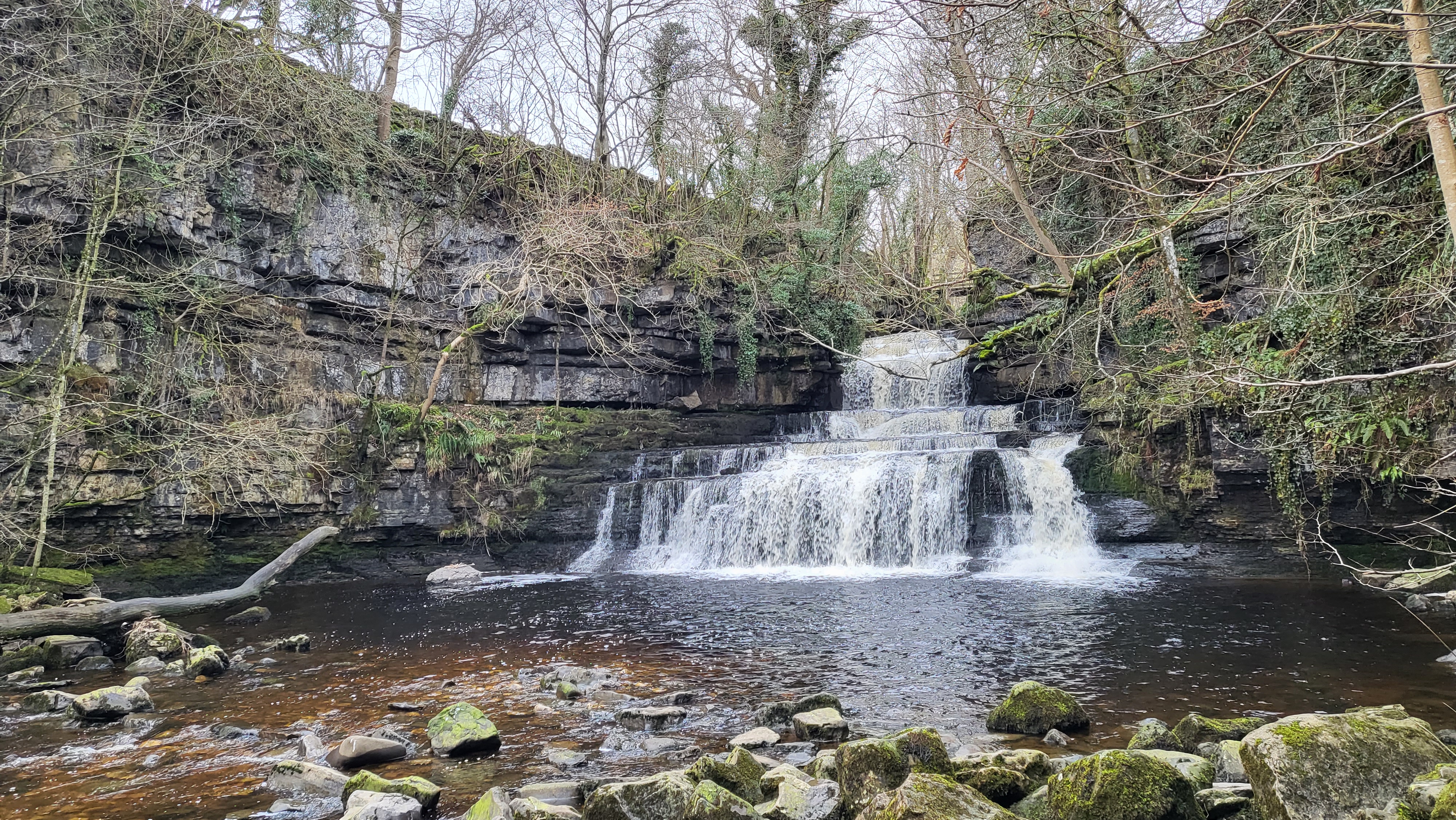 In a series of steps descending various layers of Yoredale shales and limestones, Cotter Beck tumbles in to a wide plunge pool at Cotter Force near the downstream end of Cotterdale.
The scene which was sketched by Turner during his travels in the Yorkshire Dales area.
---
The Yorkshire Dales - Home Page
The Yorkshire Dales website is designed, maintained and promoted by Eagle Intermedia Publishing Ltd.