Crina Bottom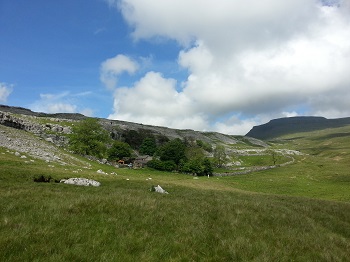 Crina Bottom is a remote farmstead at the head of Fell Lane, passed by the path which ascends Ingleborough from Ingleton.
There are several significant potholes and sinkholes on the moors above and adjacent to Crina Bottom, including Quaking Pot (which feeds in to White Scar Cave) and Rantry Hole.
---
The Yorkshire Dales - Home Page
The Yorkshire Dales website is designed, maintained and promoted by Eagle Intermedia Publishing Ltd.