White Scar Caves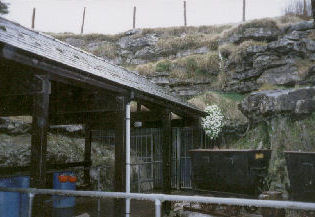 White Scar Cave is a show cave which lies directly beneath the limestone escarpment of White Scars just outside Ingleton.
Visitors to the caves walk through an artificially enlarged fissure to meet a natural stream passage - containing underground waterfalls, stalactites, stalagmites, flowstones and other natural limestone formations. Finally, a more recently excavated tunnel and walkway brings visitors to the impressive Battlefield Chamber, a huge boulder-strewn cavern which was formed by glacial flood waters during the last ice age.
The Battlefield Cavern marks the end of the show cave as open to the general public, but for cavers and potholers there are miles more passages and caverns to explore (with the system apparantly taking in feeder streams from Quaking Pot and Greenwood Pot near Crina Bottom and Boggarts' Roaring Holes on Newby Moss).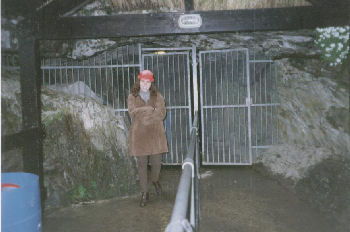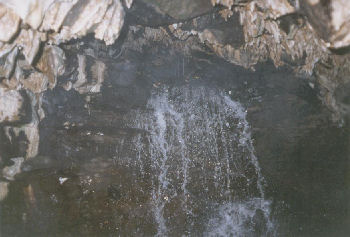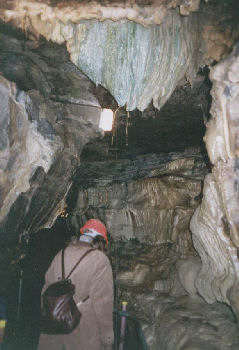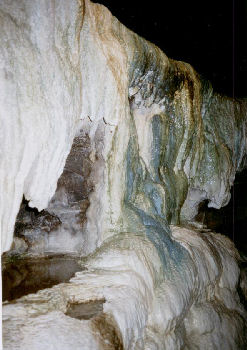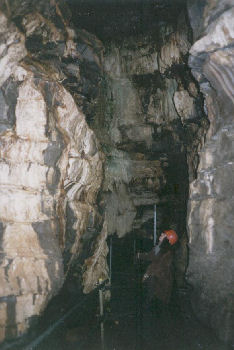 The cave was originally discovered by Christopher Long and J.H, Churchill, two Cambridge undergraduate geologists who were visiting the Ingleton area in 1923. Long had to crawl through a long passage with only candles mounted on his hat for illumination to reach the first waterfall, though the slate floor of this passage was subsequently excavated and electric lights installed in order to allow more convenient access for fee paying visitors.
Sadly Christopher Long committed suicide only a year later at the age of just twenty two, having been suffering with depression.
More information about caves, caving and potholing in the Yorkshire Dales.
---
The Yorkshire Dales - Home Page
The Yorkshire Dales website is designed, maintained and promoted by Eagle Intermedia Publishing Ltd.