Newby Moss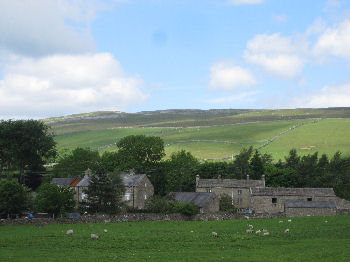 Newby Moss is an area of high moorland on the flanks of Ingleborough overlooking Newby and Newby Cote in the Three Peaks area of the Yorkshire Dales.
Potholes on the moor include Newby Moss Pot, Fluted Pot and the somewhat bizarrely named Boggarts' Roaring Holes.
Newby Moss is also the home of "Harryhorse Stone" - a rock which (apparantly) looks like a horse !
---
The Yorkshire Dales - Home Page
The Yorkshire Dales website is designed, maintained and promoted by Eagle Intermedia Publishing Ltd.