How Stean Gorge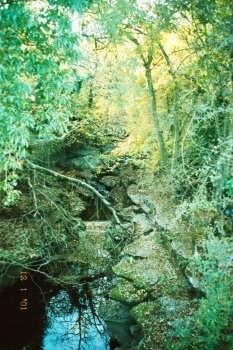 How Stean Gorge is a deep wooded limestone ravine near the villages of Middlesmoor and Lofthouse in Upper Nidderdale.
A stream called the How Stean Beck flows along the bottom of How Stean Gorge, and there are also two caves (How Stean Tunnel and Tom Taylor's Cave) which lead out from the sides of the gorge.
[N.B. For more information about caves and potholes in the Yorkshire Dales, please see the separate section on caving and potholing in the Yorkshire Dales.]
---
The Yorkshire Dales - Home Page
The Yorkshire Dales website is designed, maintained and promoted by Eagle Intermedia Publishing Ltd.