Tom Taylor's Cave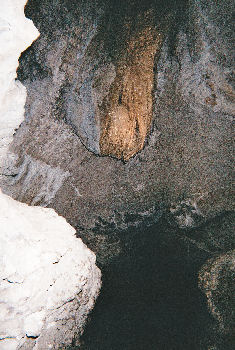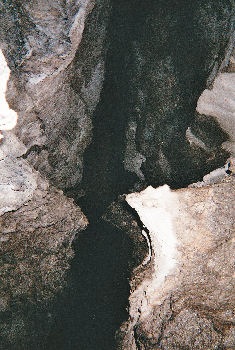 Apparantly named after a local highwayman, Tom Taylor's Cave is a cave which leads off the side of How Stean Gorge and emerges in a nearby field.
Though usually dry, the main part of the cave is a classic example of a "keyhole shaped" vadose stream passage (pictured above) - having originally been formed by a free flowing stream cutting downwards through successive layers of the Yoredale limestone.
[N.B. For more information about caves and potholes in the Yorkshire Dales, please see the separate section on caving and potholing in the Yorkshire Dales.]
---
The Yorkshire Dales - Home Page
The Yorkshire Dales website is designed, maintained and promoted by Eagle Intermedia Publishing Ltd.