The Dry Valley of the Watlowes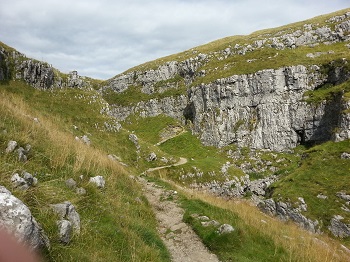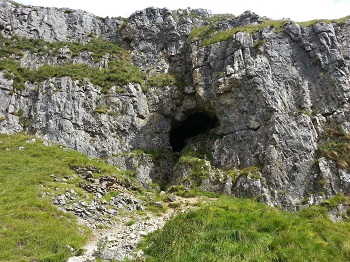 Below Water Sinks, and above Malham Cove lies a deep limestone canyon which is known as the Dry Valley, or Watlowes Valley. Whatever underground route the streams of Malham Moor may now take, the Watlowes was almost certainly carved out by the glacial overspill from Malham Tarn flowing to what was once England's highest waterfall at Malham Cove. Now the valley is dry*, and contains some most impressive limestone features, with plenty of exposed and weathered rock.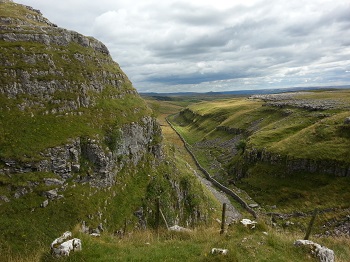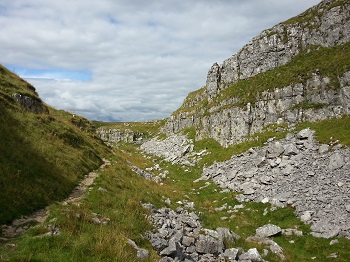 The Pennine Way long distance footpath leads up the dry valley and on to Water Sinks.
[* = The "dry valley" is usually dry, but in early December 2015 heavy rains from "Storm Desmond" caused flooding in the Yorkshire Dales area, and there were extraordinary scenes as waters once again flowed through the Watlowes to reach Malham Cove where a spectacular waterfall developed. More information about this incredible "once in a lifetime" event can be found in a separate news item on the news section of the Yorkshire Dales website.]
---
Malham (in the Yorkshire Dales) - Home Page
The Yorkshire Dales website is designed, maintained and promoted by Eagle Intermedia Publishing Ltd.