Sleets Gill Cave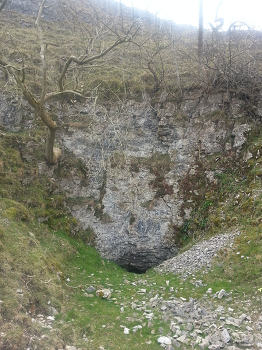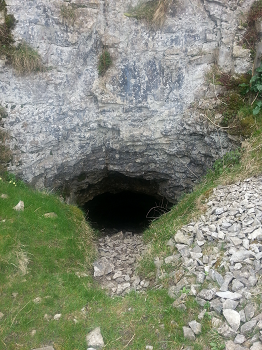 The entrance to Sleets Gill Cave is situated at the base of a cliff in a depression in the hillside at the head of Sleets Gill near the eastern end of Littondale.
A phreatic tube which formed beneath the water table, Sleets Gill Cave is notorious for flooding and can fill with water unexpectedly. Needless to say the system is dangerous and should not be entered by anyone other than experienced and suitably equipped cavers.
In 1992 Sleets Gill Cave made international news as being the scene of a dramatic incident when two cavers became trapped by rising waters and had to be rescued by cave divers. This was believed to have been the first time that previously untrained scuba equipment users were successful guided out of a flooded cave by rescue divers - an experience that was drawn upon over a quarter of a century later when a party of schoolchildren became similarly trapped and were rescued from a flooded cave in Thailand in 2018.
Please click here for more information about caves, caving and potholing in the Yorkshire Dales.
---
The Yorkshire Dales - Home Page
The Yorkshire Dales website is designed, maintained and promoted by Eagle Intermedia Publishing Ltd.