Sleets Gill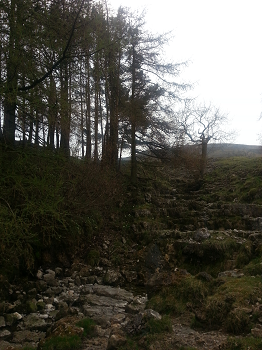 Sleets Gill is a tributary of the River Skirface, and feeds in to the river at the eastern end of Littondale.
The gill is often dry with only stagnant pools and water worn rocks to betray its existence as a water course, but as conditions change it can quickly become a raging torrent.
At the head of the gill is Sleets Gill Cave - a system which is notorious for flooding!
---
The Yorkshire Dales - Home Page
The Yorkshire Dales website is designed, maintained and promoted by Eagle Intermedia Publishing Ltd.