Late call for Solstice Saunter charity run at Bolton Abbey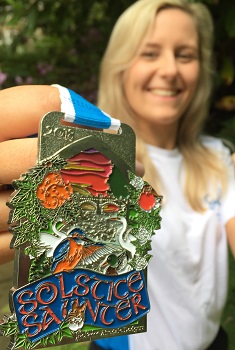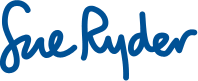 The above photograph of the Solstice Saunter medal appears by courtesy of Sue Ryder's Solstice Saunter
Members of the Airedale Dodgers' Running Club are encouraging late entries for their five mile run in support of Manorlands Hospice on the summer solstice on 21st June 2018. The "Solstice Saunter" takes place within the stunning surroundings of Bolton Abbey.
The Solstice Saunter is sponsored by JB Springs of Skipton and organised by the Airedale Dodgers' Running Club as one of three exclusive trail running events to be held at Bolton Abbey this year. The five mile run based around the river from the Cavendish Pavilion up to Barden Bridge and back on the other side is suitable for all abilities of runner. Held on the evening of the longest day, the event has been a sell-out in subsequent years and entries are coming in thick and fast for this yearís event.
Andrew Wood, Community Fundraising Manager at Manorlands said: "We are delighted to have the support of J B Springs to help the Solstice Saunter maximise its fundraising potential. The Airedale Dodgers are always so well organised and make this a fantastic evening. Itís not like a normal race everyone goes at their own pace and enjoys the views and atmosphere."
Please visit http://www.sueryder.org/solsticesaunter for information about the Solstice Saunter.
[N.B. Please mention the Eagle Intermedia Bronte Country website when making your enquiries.]
[News item based on press release supplied by Sue Ryder - June 2018.]
---
The Yorkshire Dales is designed and maintained by Eagle Intermedia Publishing Ltd.