The Stainmore Gap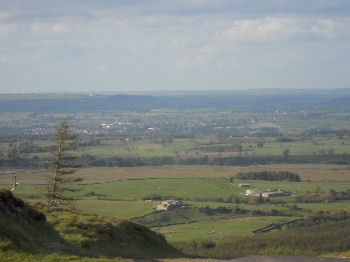 The Stainmore Gap is a wide break in the Pennine Hills which lies between the Yorkshire Dales National Park (to the south) and Teesdale and the Northern Dales (to the north).
The A66 runs through the gap, which as a relatively low lying route through the northern Pennines has served as an important communication channel between Brough and the Eden Valley in the west and the Vale of Mowbray and Teeside in the east.
Places in and around the Stainmore Gap include the Stainmore Forest, Bowes and the Stang Forest (which overlooks the south eastern end of the gap).
---
The Yorkshire Dales - Home Page
The Yorkshire Dales website is designed, maintained and promoted by Eagle Intermedia Publishing Ltd.