The Bowes Museum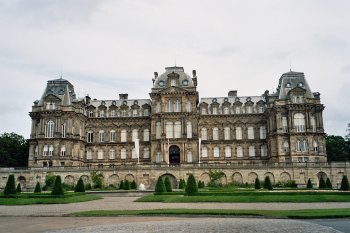 The magnificent Bowes Museum is located just outside Barnard Castle (and not actually at nearby Bowes!) in Teesdale.
The building is in the style of a French chateau, and was built as a public art gallery under the patronage of John Bowes (from which the museum actually takes its name) and his wife Joséphine Chevalier, the Countess of Montalbo.
The gallery includes paintings by El Greco, Goya and Canaletto and has also featured exhibitions of the work of Monet, Raphael, Turner, Sisley, Toulouse-Lautrec (amongst others).
---
The Yorkshire Dales - Home Page
The Yorkshire Dales website is designed, maintained and promoted by Eagle Intermedia Publishing Ltd.