The Ribblehead Drumlin Field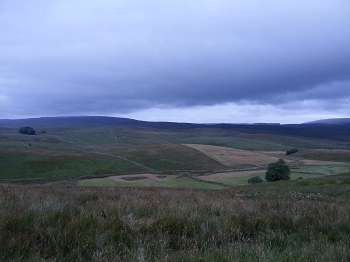 The area around Ribblehead and upper Ribblesdale was underneath a huge glacier in the ice age. Left behind when the ice melted were small rounded elongated egg shaped hillocks called "drumlins" (pictured above) which are believed to have been formed by massive frictional forces as the ice sheets dragged along the ground.
The Ribblehead drumlin field (which extends down Ribblesdale to as far as Selside) is considered to be one of the finest examples of its kind in the country.
---
The Yorkshire Dales - Home Page
The Yorkshire Dales website is designed, maintained and promoted by Eagle Intermedia Publishing Ltd.