Yordas' Cave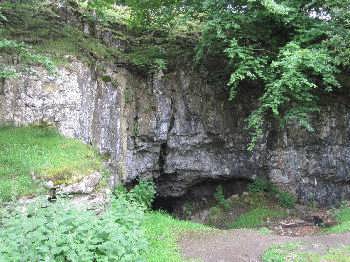 Reputedly the lair of the infant-devouring Norse giant* "Yordas", Yordas' Cave is a former Victorian show cave in Yordas' Wood in Kingsdale near Ingleton in the Yorkshire Dales.
[* = Quite how a giant is supposed to have got in and out through the relatively small (human sized) but usually dry main entrance is unclear, and an alternative theory for the origin for the name is that it is derived from "Yord ass" or "Jord ass" - ancient Norse for "earth stream" - possibly after the beck which flows through part of the cave.]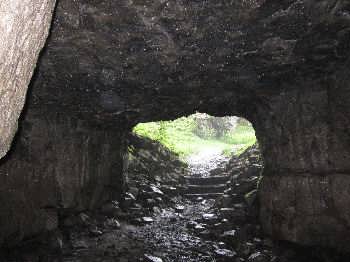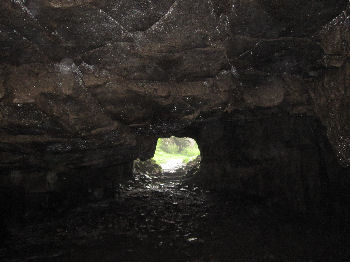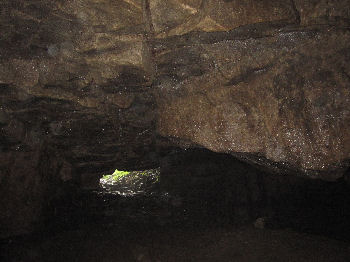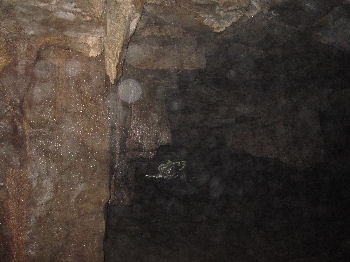 The main cave (which contains a large chamber - the "Great Hall of the Giant Yordas" - and an underground waterfall in the so called "Chapter House") was open to the public in the time of the Brontes, and it is believed by some to have provided inspiration for the "Fairy Cave" which is referred to in "Wuthering Heights". Emily Bronte attended the Clergy Daughters' School in nearby Cowan Bridge and it is likely that she knew of the existence of (and perhaps even visited) Yordas' Cave during her time there.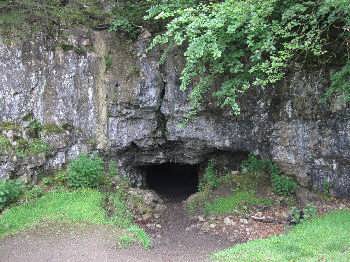 The main cave connects with Yordas Pot and Yordas Sinks, but routes through these parts of the system require climbing equipment and are for experienced cavers and potholers only.
Please click here for more information about caves, caving and potholing in the Yorkshire Dales.
---
The Yorkshire Dales - Home Page
The Yorkshire Dales website is designed, maintained and promoted by Eagle Intermedia Publishing Ltd.