Moughton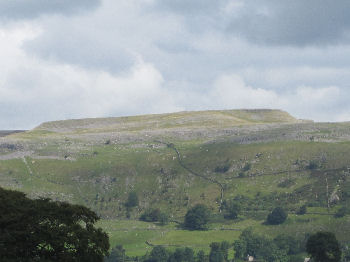 Flanked along its western edges by Moughton Scar, the distinctive limestone plateau of Moughton overlooks Crummackdale and the village of Austwick in the Yorkshire Dales.
With its dry waterfalls and limestone pavements, Moughton is of great interest to geologists studying the limestone scenery of the Yorkshire Dales.
Near the north eastern end of Moughton is Sulber Gate, Thieves' Moss and Beggar's Stile.
---
The Yorkshire Dales - Home Page
The Yorkshire Dales website is designed, maintained and promoted by Eagle Intermedia Publishing Ltd.