Park Rash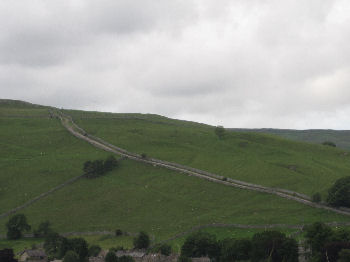 Park Rash is a steep hill which forms part of the south eastern flank of Buckden Pike above the village of Kettlewell in Upper Wharfedale.
From here a very steep single track road leads up and over the moors between Buckden Pike and Great Whernside and down in to Coverdale.
The ascent of Park Rash presents a particularly gruelling challenge for cyclists, and in 2018 the road featured in Stage Four of the fourth annual Tour de Yorkshire and again a year later in 2019.
The road passes by Park Gill (which marks the watershed between Buckden Pike and Great Whernside) and along which lies the entrance to Dow Cave.
---
The Yorkshire Dales - Home Page
The Yorkshire Dales website is designed, maintained and promoted by Eagle Intermedia Publishing Ltd.