The Ribblehead Viaduct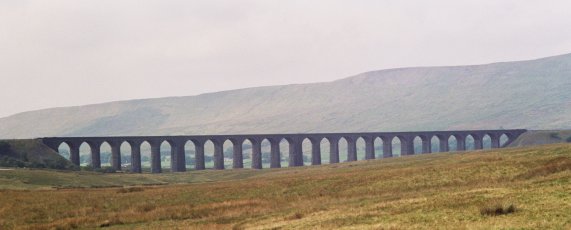 The Ribblehead Viaduct carries the world famous Settle Carlisle railway line across the head of the valley of Chapel le Dale at Ribblehead in the Three Peaks area of the Yorkshire Dales. This magnificent feat of Victorian civil engineering has twenty four arches, and spans marshy ground of Batty Moss.
Needless to say the viaduct's construction (which took the four years between 1870 and 1874) was a major project by any standards, with thousands of workers and their families being involved. Several "Wild West" style shanty towns were built to provide accommodation in this remote location, and one of these - called "Jericho" - served as the setting for an eight part eponymous fictional ITV period drama which first aired on television in the UK in 2016.
---
The Yorkshire Dales - Home Page
The Yorkshire Dales website is designed, maintained and promoted by Eagle Intermedia Publishing Ltd.