Harrogate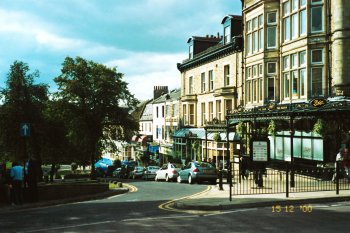 Harrogate is a pleasant spa town to the south-east of the Yorkshire Dales, famous for its tea shops, flower shows, turkish baths, antique shops, and the Harrogate Convention Centre. The Eurovision Contest was held here in 1982 following Bucks Fizz's win for the UK in Dublin the previous year.
The town is also famous for its associations with the great English crime novelist Agatha Christie, who "disappeared" for 11 days in December 1926 and was subsequently found at what is now known as the Old Swan Hotel..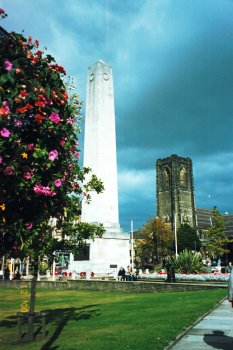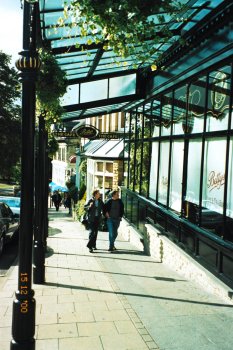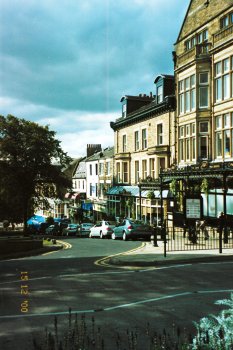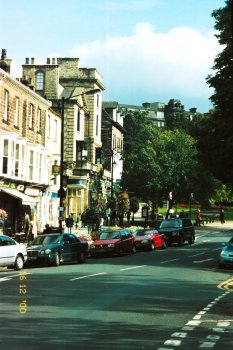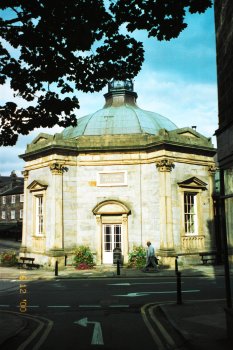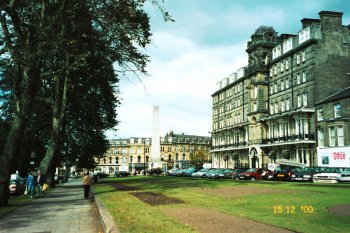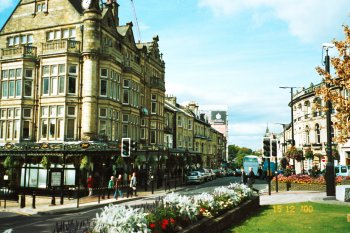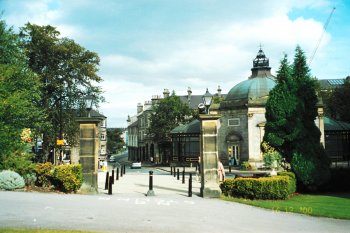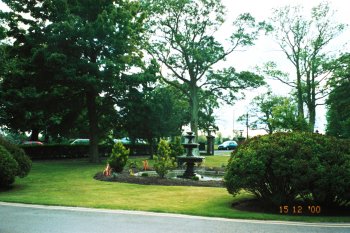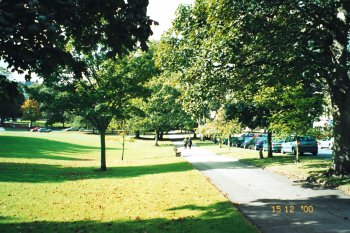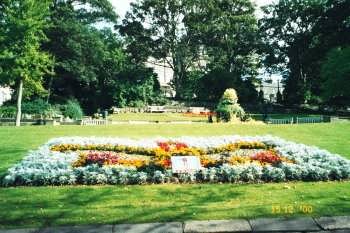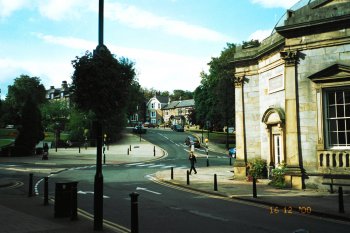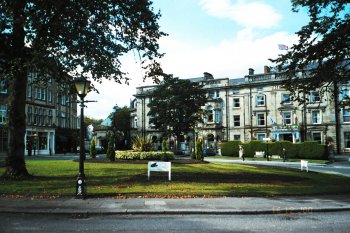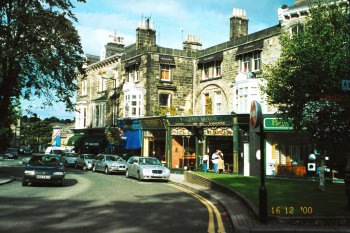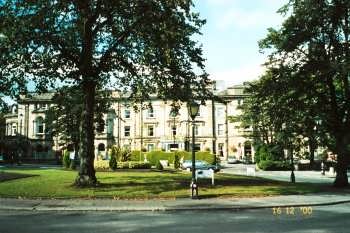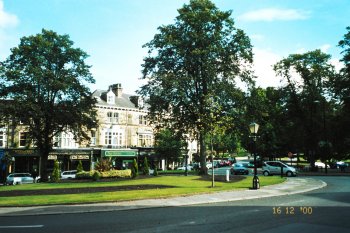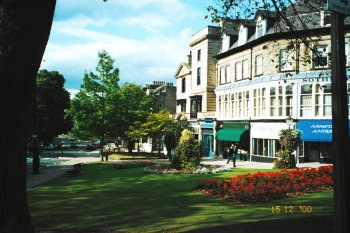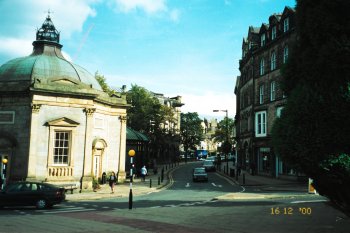 Nearby attractions include Harewood House, Almscliffe Crag, Ripley Castle, Fountains Abbey, Plumpton Rocks and Knaresborough, as well as Nidderdale, the Washburn Valley and of course, the Yorkshire Dales National Park itself.
Just outside Harrogate is the Great Yorkshire Showground, which serves as the venue for the Great Yorkshire Show - one of the country's largest agricultural events which is usually held in July.
In July 2014 the eyes of the world were again on Harrogate as the Grand Depart of the Tour de France came through the town not once but twice, and was the scene of an exciting finish on Day One. The town also hosted the UCI Road World Championships in 2019.
Other Harrogate websites
For more information about Harrogate, including businesses, organisations and events in and around Harrogate, please also visit the following externally maintained website(s):
[N.B. Please mention the Eagle Intermedia Yorkshire Dales website when making your enquiries.]
IMPORTANT NOTE: The above information and links have been supplied by independent third parties whose content, products and/or services are not necessarily recommended or endorsed by Eagle Intermedia.
---
The Yorkshire Dales - Home Page
The Yorkshire Dales website is designed, maintained and promoted by Eagle Intermedia Publishing Ltd.